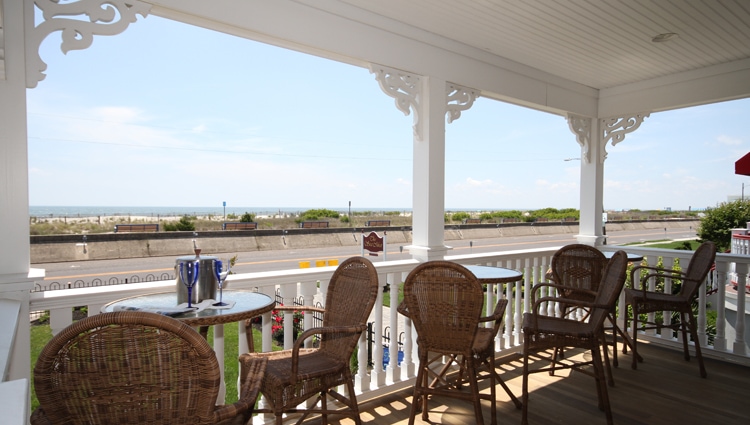 Since 1892, 931 Beach Avenue has stood as a cherished place for guests and their families to enjoy the sights and sounds of Cape May, New Jersey, America's oldest seaside resort town.
931 Beach Guest House is a treasure from late 19th century Victorian Cape May architecture. The guest house and its surrounding area were originally the summer playground of wealthy industrialists from Philadelphia and New York. These families envisioned a simple but elegant home, a place where the family could enjoy wonderful ocean breezes and comfortable starry nights.
The character of the house has been preserved over the years and today 931 Beach Guest House offers guests seaside relaxation combined with modern amenities to create a truly unique beachfront experience.
See Reservations to book a room today.