Amenities
Dining Area
Full Kitchenette
Refrigerator
Microwave
Coffee Maker
Tiled Bathroom/Shower
Flat Screen Television
Ethereal views of surf, sand, and sky blend with a spacious suite of rooms. Generously appointed living room with sofa bed, bay window, ocean view, dining area, full kitchenette with refrigerator, microwave, coffee maker. Large bedroom with King bed. Ceramic tiled bathroom with shower. Flat screen cable TV, A/C, ceiling fan.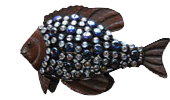 Rates
High Season: Weekly $2,611, Nightly $373
Quiet Season: Weekly $1,953, Nightly $279
Rates are based on double occupancy and do not include 7% NJ sales tax or the additional 7% NJ room tax.